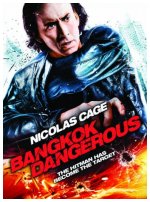 Nicolas Cage stars in this action thriller as a lonely, coldblooded assassin known only as Joe. While on assignment in Bangkok, he unexpectedly falls in love with a beautiful pharmacist (Charlie Yeung) and finds himself questioning his violent ways. When the true nature of his assignment is revealed, however, Joe refuses to carry out the operation and unintentionally sparks an all-out war with his former client.
Action, Adventure, Thriller
27










I never knew you could make such a slow and tired movie about an assassin.