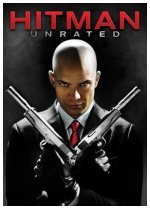 When a gun-for-hire known only as Agent 47 (Timothy Olyphant) gets tangled in a political takeover and finds himself hunted by both Interpol and the Russian military, he tries to uncover who set him up while battling newfound feelings for a beautiful woman (Olga Kurylenko). Xavier Gens helms this globe-trotting thriller based on the popular video game, shooting the action on location in Bulgaria, South Africa, Istanbul, St. Petersburg and London.
Action, Adventure, Thriller
27










Better than expected - a decent video game adaption with a solid story. Olga Kurylenko basically just serves as eye candy and slight comic relief, but manages to fit well into the film instead of being a distraction.