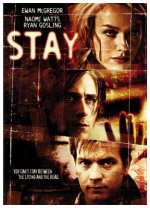 This racy thriller from director Marc Forster bends reality about five different ways when a psychologist's (Ewan McGregor) suicidal client (Ryan Gosling) starts making bizarre predictions that, to everyone's mounting consternation, begin to come true. Now, the shrink must race against the clock to save everything he loves before it disappears forever. Naomi Watts, Bob Hoskins and Janeane Garofalo co-star.
Supernatural, Thriller
27










What is the purpose of filming a movie only to conclude that the previous 90 minutes were fake? I've seen several like this, and each time they just felt like a waste of time rather than whatever profound message the director was trying to convey.