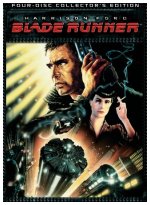 In a smog-choked dystopian Los Angeles, blade runner Rick Deckard (Harrison Ford) is called out of retirement to snuff a quartet of escaped "replicants" -- androids consigned to slave labor on remote planets -- seeking to extend their short life spans. This definitive special edition of director Ridley Scott's classic features his restored and remastered version with added scenes, plus an authoritative documentary about the making of the film.
Action, Drama, Fantasy, Sci-Fi, Thriller

16










One of my favorite book adaptations. Diverges from the book just as much as it needs to; shows its own sense of style. Stunning direction and photography.