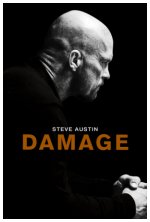 With the nation caught in the grip of a recession, times are tough for everyone. For ex-convicts, they're even tougher. "Stone Cold" Steve Austin plays a just-released prisoner who quickly gets himself embroiled in the world of underground fighting. Directed by Jeff King and written by Frank Hannah, this hard-hitting fight film also stars Walton Goggins ("The Shield"), Laura Vandervoort and Donnelly Rhodes.
Action, Adventure, Martial Arts, Thriller

11










If you are prepared to watch some brutal action with Steve Austin handing out a lot of black eyes this is worth your time. The plot is alright as well.