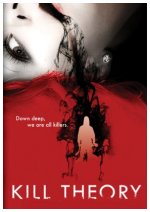 A celebratory vacation turns into a nightmare for a group of recent college graduates when a sadistic sociopath forces them into a horrific game: They must kill each other off until only one survivor remains. As tensions grow and the murders begin, relationships falter and new alliances are formed. Chris Moore directs this gory slasher flick that stars Agnes Bruckner, Taryn Manning and Patrick Flueger.
Horror, Indie, Thriller
27










Cool concept, and a couple of the deaths are neat, but overall the execution is poor at best. Kept expecting something interesting to happen, but this movie was a waste of time.
Dread
is a much better choice if you want a horror flick.