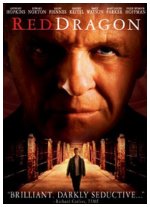 This Silence of the Lambs prequel stars Edward Norton as former FBI agent Will Graham, who was once nearly killed by the savage Hannibal "The Cannibal" Lecter (Anthony Hopkins) and now has no choice but to face him again. It seems Lecter is the only one who can help Graham track down a new serial killer, Francis Dolarhyde (Ralph Fiennes) -- but can he be trusted? Emily Watson, Harvey Keitel, Mary-Louise Parker and Philip Seymour Hoffman co-star.

Horror, Thriller
27










Like
The Silence of the Lambs
, this film reverts to an uncompelling killer, with Hopkins in a marginal role. Edward Norton is great as usual, but his performance couldn't rescue this film.