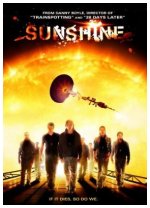 The sun is dying and Earth's days are numbered in this sci-fi thriller helmed by Oscar winner Danny Boyle (Slumdog Millionaire). With permanent darkness looming, scientists devise a plan to reignite the sun before the lights go out forever. To do so, a crew of astronauts is sent hurtling through space on an intense mission to determine the fate of the planet. Cillian Murphy and Michelle Yeoh co-star.
Fantasy, Sci-Fi, Thriller
27










An extremely generic space thriller, which eventually turns into a silly space slasher. During the slasher scenes everything goes blurry in an attempt to make it exciting, just ends up being annoying.

11










Good visual effects, terrible storyline and a complete disregard of science and facts.