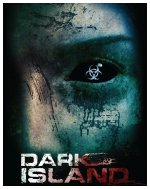 Sent to an isolated island to test the weapons they've been developing for the military, a team of researchers suddenly drops off the face of the earth. When a new group of scientists and soldiers sets out to find them, they make an awful discovery. The weapons the researchers were testing have unleashed a killer entity that's now determined to destroy all of humankind. Sam Gorski directs this supernatural chiller.
Horror, Supernatural
27










Haven't seen acting this bad in quite a while - like high school drama class. A pity since the plot is kind of neat, except for the
Lost
style smoke clouds which were ludicrous. Could have been like
Resident Evil
if this had been done right.