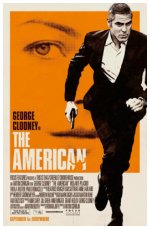 On the heels of a rough assignment, assassin Jack (George Clooney) declares that his next job will be his last. Dispatched to a small Italian town to await further orders, Jack embarks on a double life that may be more relaxing than is good for him. Although duty will surely call, Jack becomes friends with Father Benedetto (Paolo Bonacelli) and falls for villager Clara (Violante Placido) in this suspense thriller directed by Anton Corbijn.
Spy, Thriller
27










A sedate but good thriller, with more humanity than
Up in the Air
. There is quite a bit of nudity, but generally it fits with the story and the overall feel of the film. A solid movie.