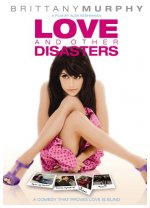 Love and Other Disasters
2006










Director Alek Keshishian unspools a charming tale that finds a young American (Brittany Murphy) attempting to play matchmaker for friends and co-workers -- with mixed results -- while interning at a major British fashion magazine. Problem is, she's so busy hooking up everyone else that she can't see her ideal match right under her nose. The supporting cast of characters includes Matthew Rhys, Santiago Cabrera and Catherine Tate.
Comedy, Foreign, Romance
27










I have to dock some points for having to explain parts with text in the beginning, and for the text trying to excuse Brittany Murphy's bad British accent.