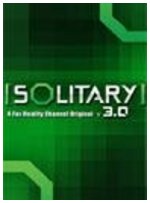 "Solitary" takes contestants to the threshold of tolerance by challenging their individual psychological and physical endurance. It's a mind game where the ultimate nemesis lives in the mind of the contestant-- and they never meet one another. The only company available to players in confinement is the voice of their omniscient "friend", Val. Val is an ally, confidante, taskmaster . . . and possibly their worst nightmare.

11










This show is very entertaining. My favorite part is whenever one of the female contestants has an emotional breakdown.
27










Fascinating and a little sadistic, this reality show is possibly the most interesting study of human behavior currently on TV. It may be couched as entertainment, but many of the principles of this show relate to real human behavior studies.