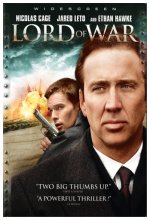 As the world's leading arms dealer, Yuri Orlov (Nicolas Cage) has embraced his glamorous profession so soundly that it's hard to let it go. But if he wants to dodge the cunning Interpol agent (Ethan Hawke) on his trail, he'll have to let go. Jared Leto, Bridget Moynahan and Donald Sutherland co-star in this taut action-thriller about the business of international arms trafficking from writer-director Andrew Niccol.
Action, Drama, Thriller

10










The fact that this movie is based of true events is what makes it so good. I just seen the real guy of this movie in the news the other day.

11










Honest and realistic, this one will show how things really go down in the world.