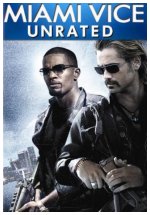 Michael Mann directs this gritty adaptation of the popular 1980s television series of the same name that moves vice squad cops Ricardo Tubbs (Jamie Foxx) and Sonny Crockett (Colin Farrell) out of their pastel duds and into the new millennium. Attempting to identify the group behind a recent string of murders, Tubbs and Crockett work undercover with a South Florida drug dealer. But in the process, the duo risks losing everything.
Action, Adventure, Thriller
27










I don't understand why they felt the need to destroy the reputation of a classic TV show with this drivel. This, like
Smokin' Aces
, should have been killed before release.